Roof Repair

Our certified roofers will inspect your home or commercial roof and give you a fast, fair estimate for repairs or replacement.
Storm Damage

We will inspect your roofing system and install emergency tarps to keep your home or business safe from further damage.
Free Estimates

Yes, we will give you a free roof estimate for your roof repairs or roof replacement. You will get a written estimate from us.
Our Services
We are a full-service roofing contractor handling everything from emergency roof repairs to full roof replacements for your home or commercial property. We will tarp your leaking or damaged roof for free. All you have to do is call (903) 285-6377.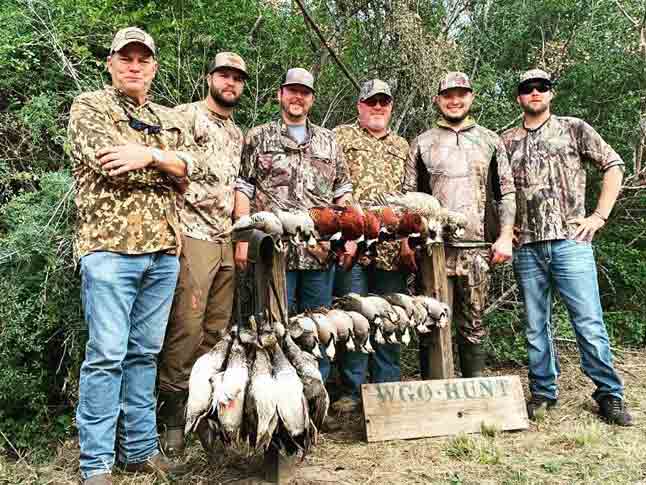 "Whatever you do, work at it with all your heart, as working for the Lord..."
- Colossians 3:13
Quality Roofing
You want your roof to be professionally installed by certified roofers who are fully insured. You don't want your roofing company to cut corners, do you? After all, you're protecting your greatest investment. You want to get the job done right the first time. Your home and business deserve to get a quality job from a quality company.

Proudly Serving Henderson
Henderson, TX is located in Rusk County. The city was founded in 1843, by a couple of men (W.B. Ochiltree and James Smith) who donated land to establish it. Henderson is named for James Pickney Henderson, the first governor of Texas, by Ochiltree who gave the land, provided that they named the city for his friend. The first church was established the year before the city was. First Methodist Church was established in 1842, and First Baptist Church was the second church established in 1845.
Henderson was a well-established town, but on August 5, 1860, forty-three buildings were burned down by a great fire. This cost the town over $220,000 in damages. The city was built back up, but in 1878 another fire burned the wooden courthouse down, and they lost many of the town's records. To ensure that the building could not be so easily destroyed again, the next courthouse was made of brick. After this, the city government liked the brick buildings and encouraged brick masons to build more building around the city. One of the most famous buildings in Henderson is the Howard Dickenson House, the first brick home in the city. Seven stores were built out of brick in the years 1883 to 1895. Five out these seven stores are still used today.
While most of the country suffered badly in the Great Depression, Henderson did pretty well for itself. C.M. "Dad" Joiner brought in Daisy Bradford #3 Discovery Well. This oil attracted many people to the city for work, and the population grew from two thousand to ten thousand in just a couple of months. The oil found here is still very important to the city's economy today.
The population began to grow and by the 1980s, downtown Henderson was registered as National Register Historic District. It has been known for its bright and charming downtown area. With colorful canvas awnings and beautiful historical buildings, it attracts many to come shop and eat along the Main Streets.
In 1989, Henderson held its first Heritage Syrup Festival. On the second Saturday of every November, about 25,000 people from Henderson, and neighboring cities and states come out to celebrate the festival with Henderson. The festival is centered around making sugarcane syrup in the Depot Museum with old fashioned tools. The Heritage Syrup Festival is the only folk life festival in East Texas. Here you can find experts make syrup, or do a number of other old fashion techniques like rope making, lace making, basket making, wood carving, blacksmithing, quilting, and more. There is folk musical entertaining, an antique and classic car show, a petting zoo, children's activities, and square dancers. Along with these are many food vendors to keep you fed! This festival is held even today!
Full-Service Roofing Company
Garry Mulgrew
"These guys did an awesome job on putting on our new roof, very professional and fast. They had our roof replaced in about 7 hours. Great team to work with and easy to get a hold of. We had no idea where to look and were so happy to find them."
Susan Johnson
"The roofers did a fabulous job over two hot twelve hour days. The job and the cleanup were first rate. Don and his guys took care of the concrete work, moved the shed and again left the place clean and tidy. Both squads of guys were great and the whole experience would make me recommend ASAP to friends."
Andi Peto-Selby
"It is not the easiest task to connect with a roofing company for service in a rural location. ASAP Roofing responded to my request in a timely fashion and completed the requested task in a remarkable time frame. Robby is the epitome of professionalism and was efficient with administrative processing. This company deserves a high recommendation."
Are you ready for your free
Estimate or Inspection?
Get In Touch
We would love to hear from you!
ASAP Roofing Henderson
Henderson, Texas
phone (903) 285-6377
email@asaproofinghenderson.com